Main content starts here, tab to start navigating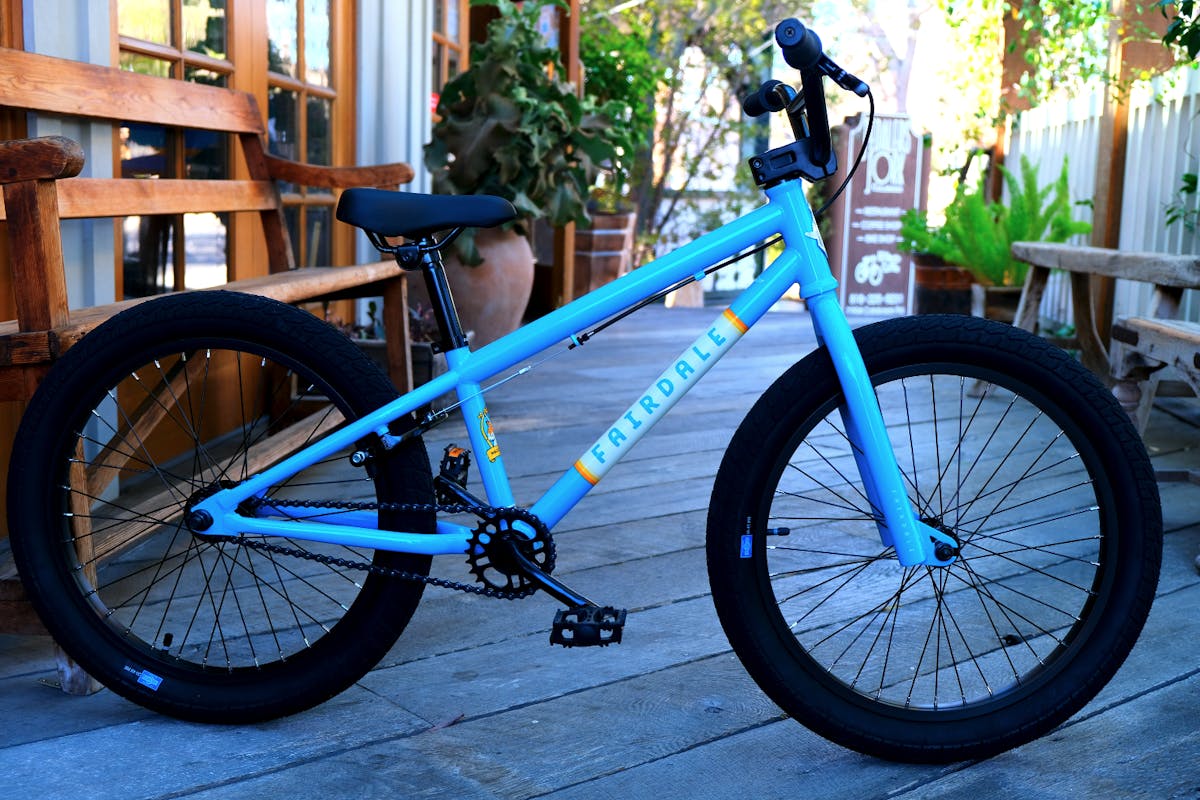 Fairdale Macaroni 20"
$299
The Macaroni is a bike that's designed to get kids riding quickly in comfort and style. We created it around the BMX principals of having a bike that is durable enough for everyday use and that will also be simple to maintain over the years.
The Macaroni's geometry lets a young rider feel at home during seated pedaling and leaves room to grow for most kids between 6 and 9 years old. A special edition book about the adventures of Macaroni the Unicorn Tiger is included with each bike to add to the fun and to get kids excited to ride. Affordably priced and always a joy to pedal. Everyone loves macaroni.
Fits riders 3'8" - 4'5" height