Rivet Raid x Pedalers Fork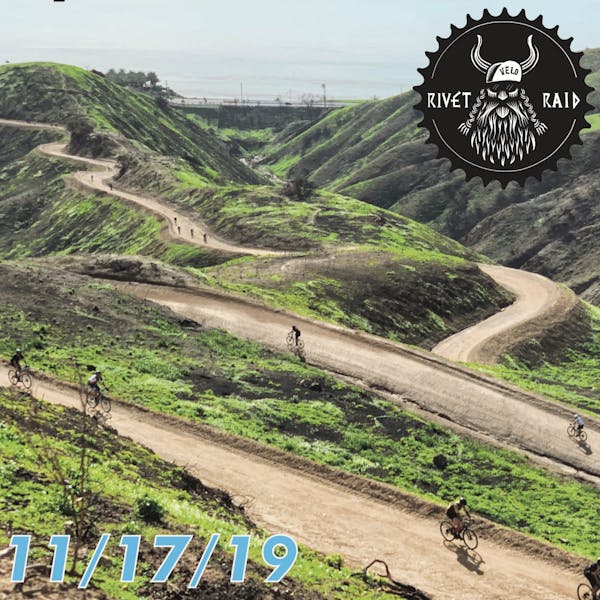 Yep! We're saddling up for another foray into the Santa Monica Mountains to bring all you adventure seeking, two wheel loving friends another Rivet Raid! Join us on November 17th!

If you're not from the area it might surprise you that Los Angeles has an abundance of great riding right on its doorstep. The Amgen Tour of California has held court here numerous times and for good reason. The San Gabriel and Santa Monica mountain ranges encircle the city of angels providing its denizens with numerous climbs, gravel roads, dirt tracks and panoramic vistas all to be enjoyed on the bike!

Like past editions the Rivet Raid will comprise of a mix between smooth tarmac, fire roads and single track, all designed to show off a mixture of our beautiful terrain, as well as challenge you yet keep you intact enough to enjoy the post ride experience.

Course TBD but expect 50 - 70 miles of riding with ~7k feet of climbing.

After the ride, hang at Pedalers and grub! From third-wave 10 Speed Coffee and freshly baked pastries in the morning, to pulled pork sandwiches slow cooked over their "Fat Stack Smoker" with a side of homemade apple slaw in the afternoon, we promise you won't leave hungry! (vegan option available).