Hidden Hills Car Show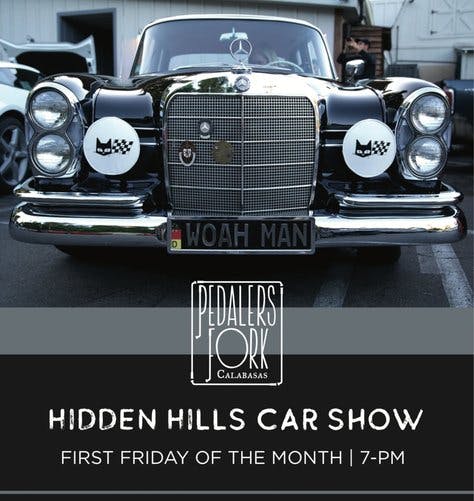 Join us for our next First Friday Car Show presented with Hidden Hills Magazine on Friday, October 4th from 7-9pm at the Pedalers Fork back parking lot for a car show featuring our neighbors in Hidden Hills. Enjoy all night happy hour + good times!
INTERESTED IN PARTICIPATING?
Are you a local car aficionado and want to show your car? All you have to do is...
1/ Email gideon@pedalersfork.com with your name and what car you're bringing.
2/ Load in time is between 6-7pm. The event is filling up quickly so make sure to RSVP to guarantee a spot.
3/ Want to eat after? Make sure you make a reservation!