MOOTS EXPERIENCE + TRUE + FREEDOM Ride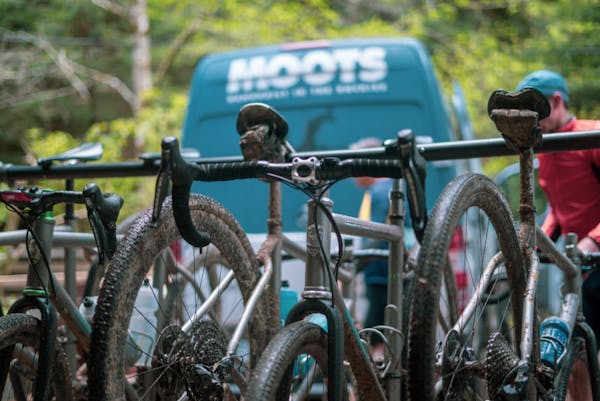 We can't wait to team up with MOOTS for their EXPERIENCE + TRUE + FREEDOM Ride in partnership with Pedalers Fork. This is our second Moots Rider event. Ride with us in the Santa Monica Mountains and let's enjoy a weekend of cycling, good friends, great food, and awesome times on the bike!
This memorable three-day ride will be hosted by Moots with their full demo fleet on site in addition to Gideon, of Pedalers Fork, who will be hosting the meals for each day's ride.
If you're not a Moots owner you can reserve your own Moots for this trip through collaborating dealers.
• $750 for ride only!
• $1500 lodging with double occupancy (at Anza Hotel)
• $1700 lodging with single occupancy (at Anza Hotel)
The Rides include:
• Friday Afternoon- 15 miles
• Saturday- 57 miles
• Sunday- 32 miles
What's included:
• Lodging
• Pedalers Fork Meals
• Use of Moots demo bike
• $500 credit towards new moots if you sign up for the full experience
Learn more + sign up at Moots.com. This event is limited so sign up ASAP!