Gravelangeles 2023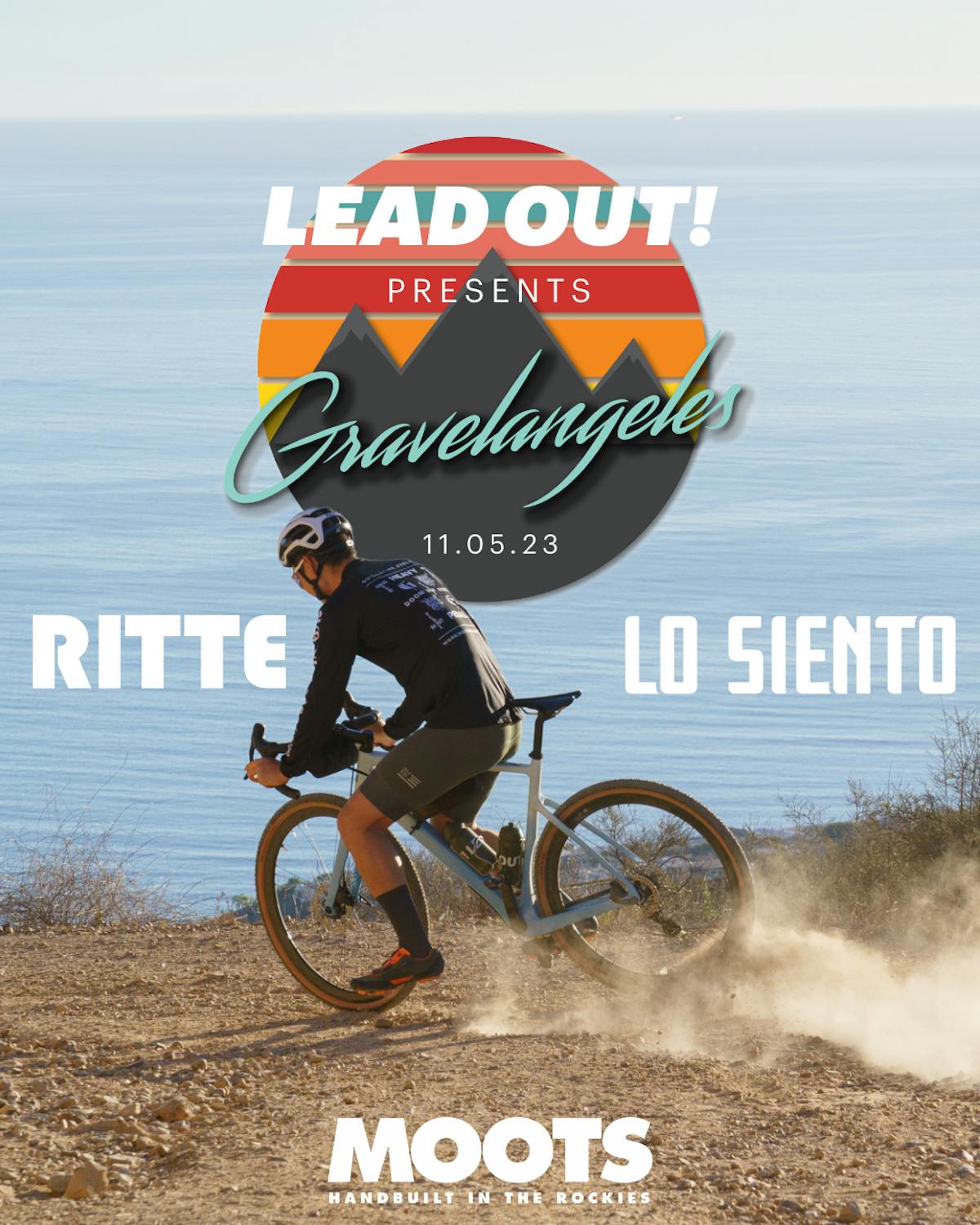 SUNDAY, NOVEMBER 5TH
We are very excited to announce that GRAVELANGELES (formerly known as Gravel Bulldogs) is coming back this fall! Mark your calendars and join us for an adventure like no other, on Sunday, November 5th. Sponsored by Lead Out, Ritte, Lo Siento, and Moots.
Meet us at Pedalers Fork before your ride for all your nutritional needs and 10 Speed fuel. Explore the Santa Monica mountains on an epic ride of your design! Then return to base for a much-deserved, post-ride party, full of live music, endless food and drinks, and great friends!
THIS IS NOT A RACE!
Unlike years past, GRAVELANGELES 2023 is free-form! While the start and finish line remain the same, we're encouraging our riders to get creative and have some fun with a course of their own making. The spirit of this ride is a gravel adventure, but we won't dictate whether your journey is gravel or road! Simply pick your path and start pedaling, starting any time between 6am-9pm and be back by 1pm. Click HERE to learn more.
Don't wait, click the link above to get your tickets and register online today!